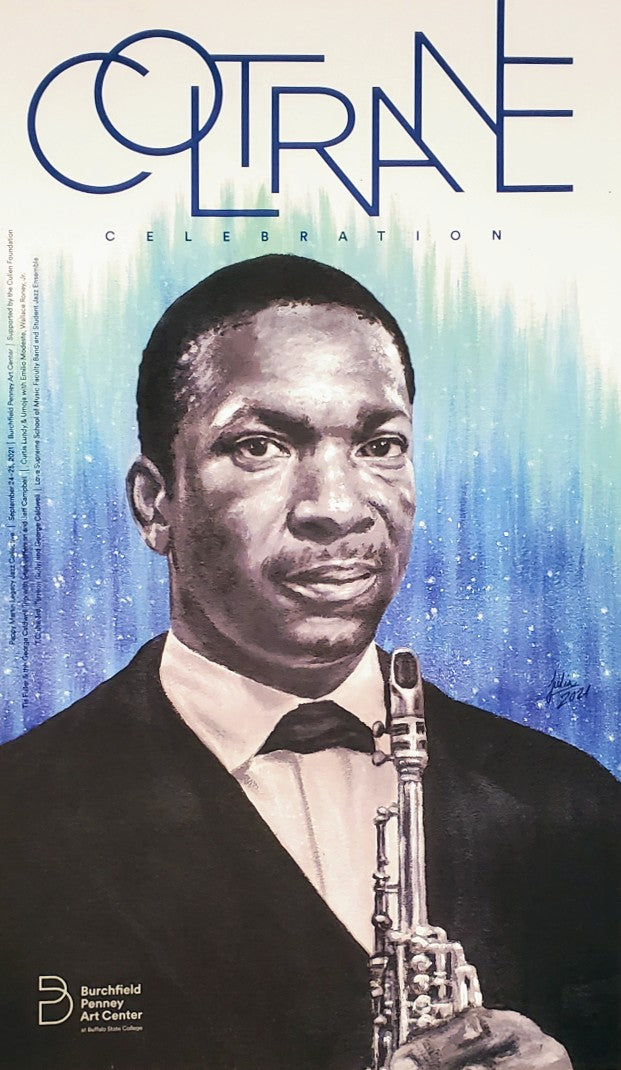 Coltrane Celebration 2021 Poster Julia Bottoms
This poster was designed for the 2021 John Coltrane Celebration at the Burchfield Penney Art Center and features the work of  Buffalo, NY artist Julia Bottoms.
This is the fourth poster in a continuing series. Each poster measures 17.25" x 10" and is on a heavy stock. 
Please see the other posters in the series.
Coltrane Celebration 2021 Poster Julia Bottoms