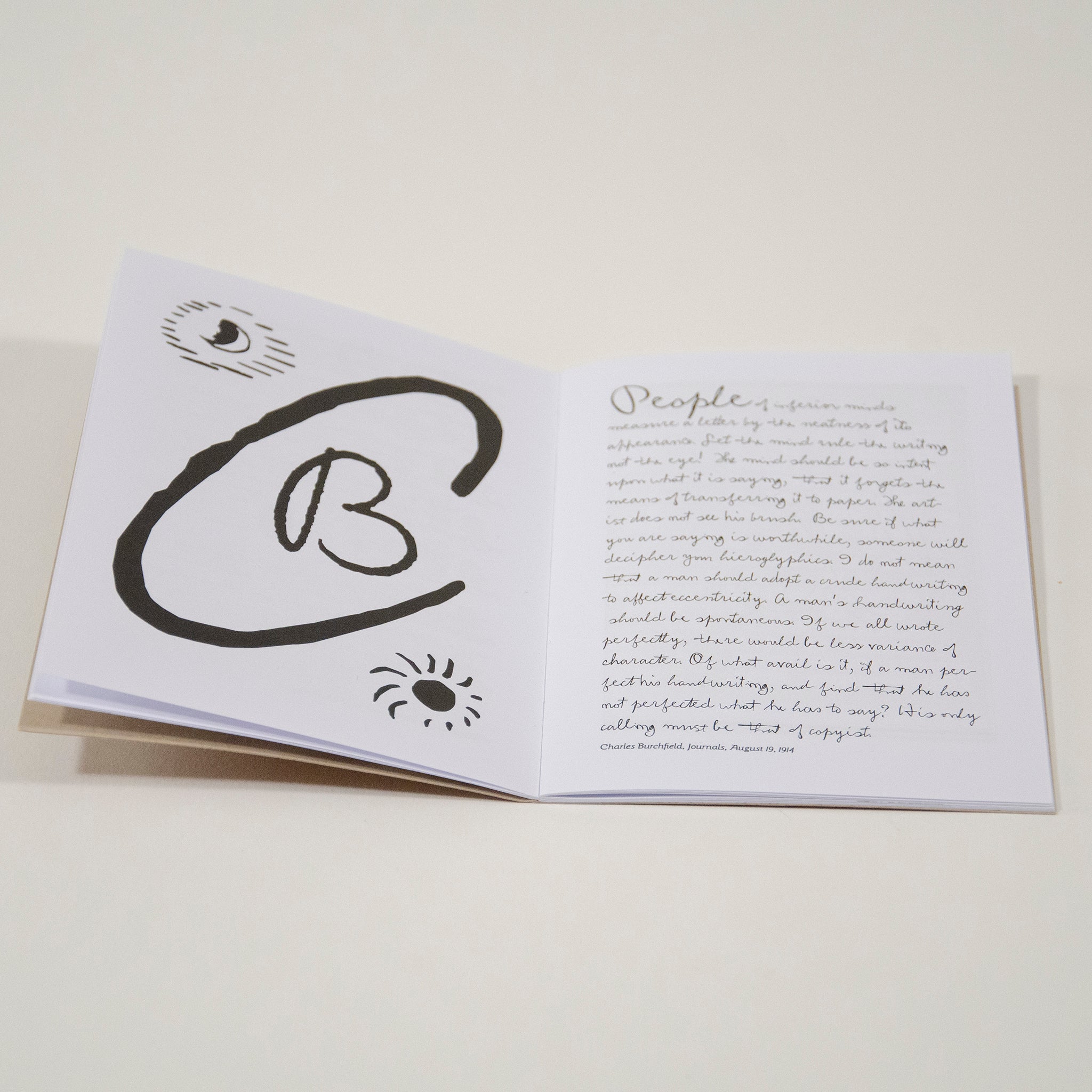 Charles E. Burchfield (the font project) Chapbook #8
This is Chapbook is # 8 in a series of P22 type foundry specimen chapbooks. Produced in an edition of 1500 copies, it was published in conjunction with the exhibition Richard Kegler / P22 Type Foundry: Charles E. Burchfield (The Font Project).
Burchfield Penney Art Center February - May 2015.
Small format paperback.
Charles E. Burchfield (the font project) Chapbook #8