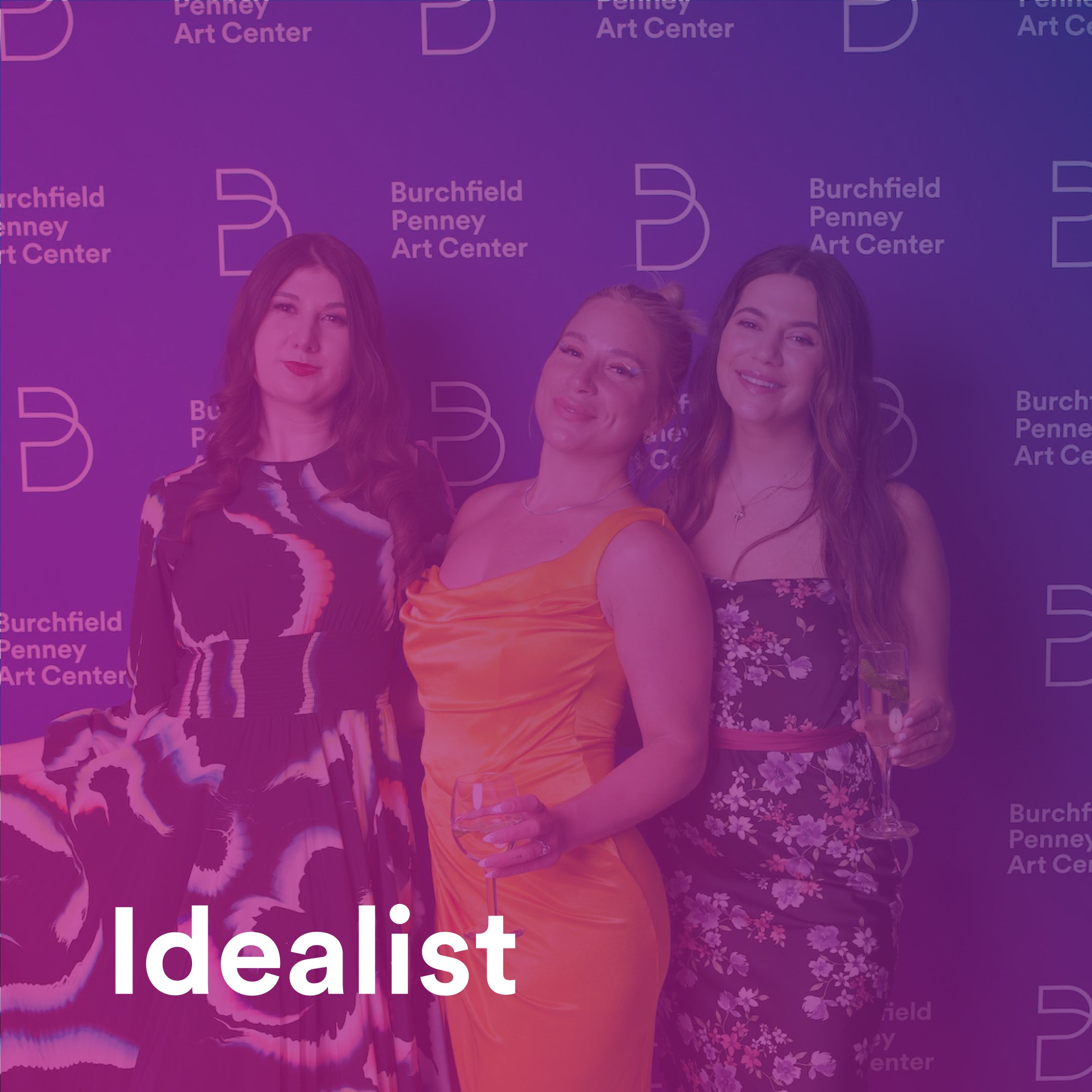 Burchfield Visionaries: Idealist
The Burchfield Visionaries is a new membership program designed by a dynamic steering committee of young professionals. Burchfield Visionaries receive special access to exclusive opportunities created for people interested in connecting with and amplifying the Buffalo arts community. 


Free year-round gallery admission
First access to and a 20% discount on Art After Hours tickets; the Burchfield Visionaries' Signature Event; plus, an additional four free tickets to the event (July 26, 2023)
A 20% discount on a facility rental for one event during the duration of your membership. Subject to Center availability; catering arrangements to be approved in advance by the Center at the cost of the individual or company. Discount applies to event space rental fees only.
Complimentary admission to exclusive artist studio tours and events at local galleries.
Notification of select national and international Art Fairs.
Museum guest passes to share with friends or colleagues.
Discounted tickets on select programs and special events.
Subscription to the Center's digital content.
10% discount at The Museum Store.
Reciprocal admission benefits to over 30 New York State Museums through the

 

Empire State Museums Reciprocal Program; And, reciprocal admission benefits to over 1,300 museums through the

 

North American Reciprocal Museum Program (NARM)

 

and

 

Reciprocal Organization of Associated Museums (ROAM).
Burchfield Visionaries: Idealist