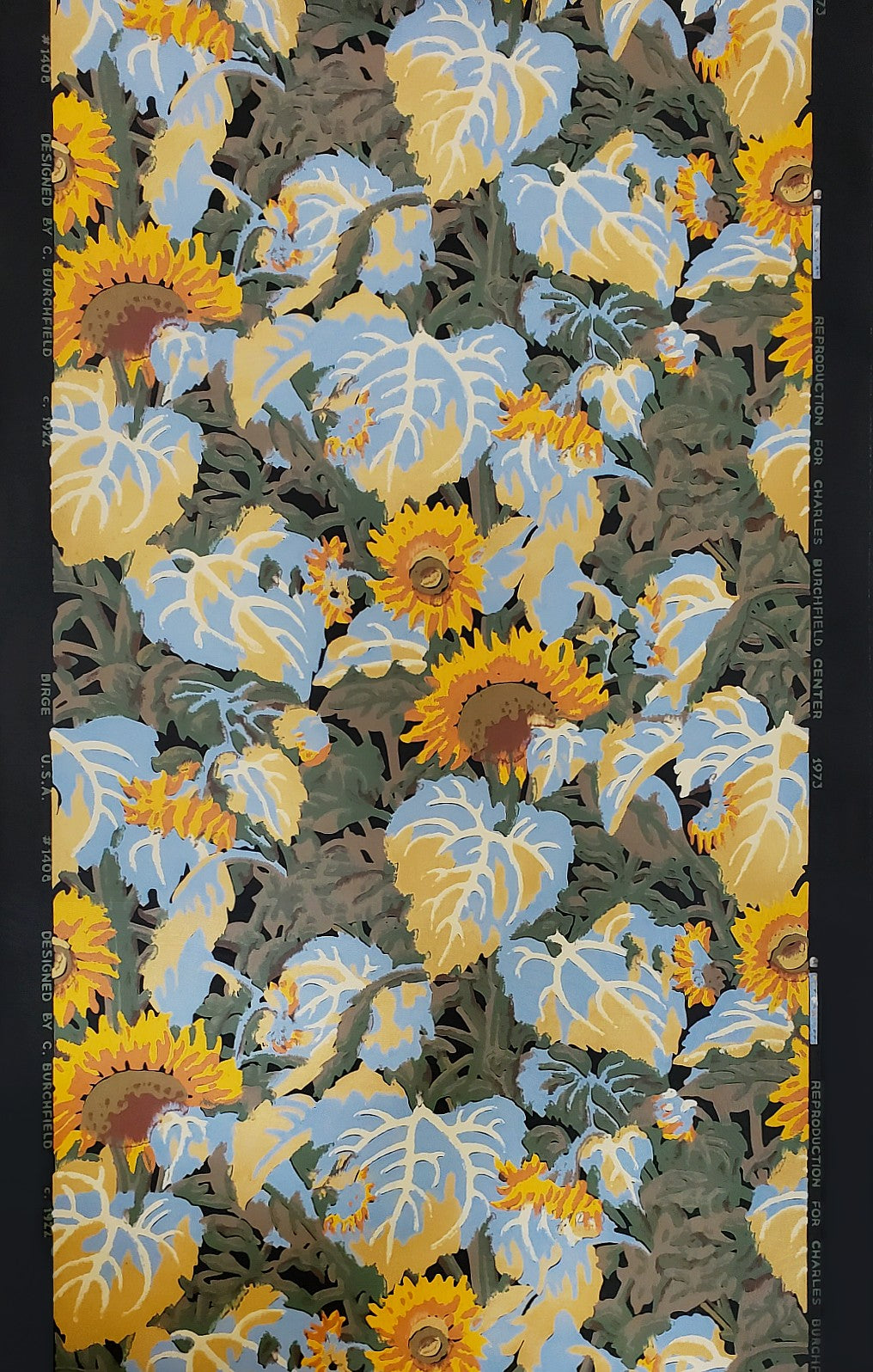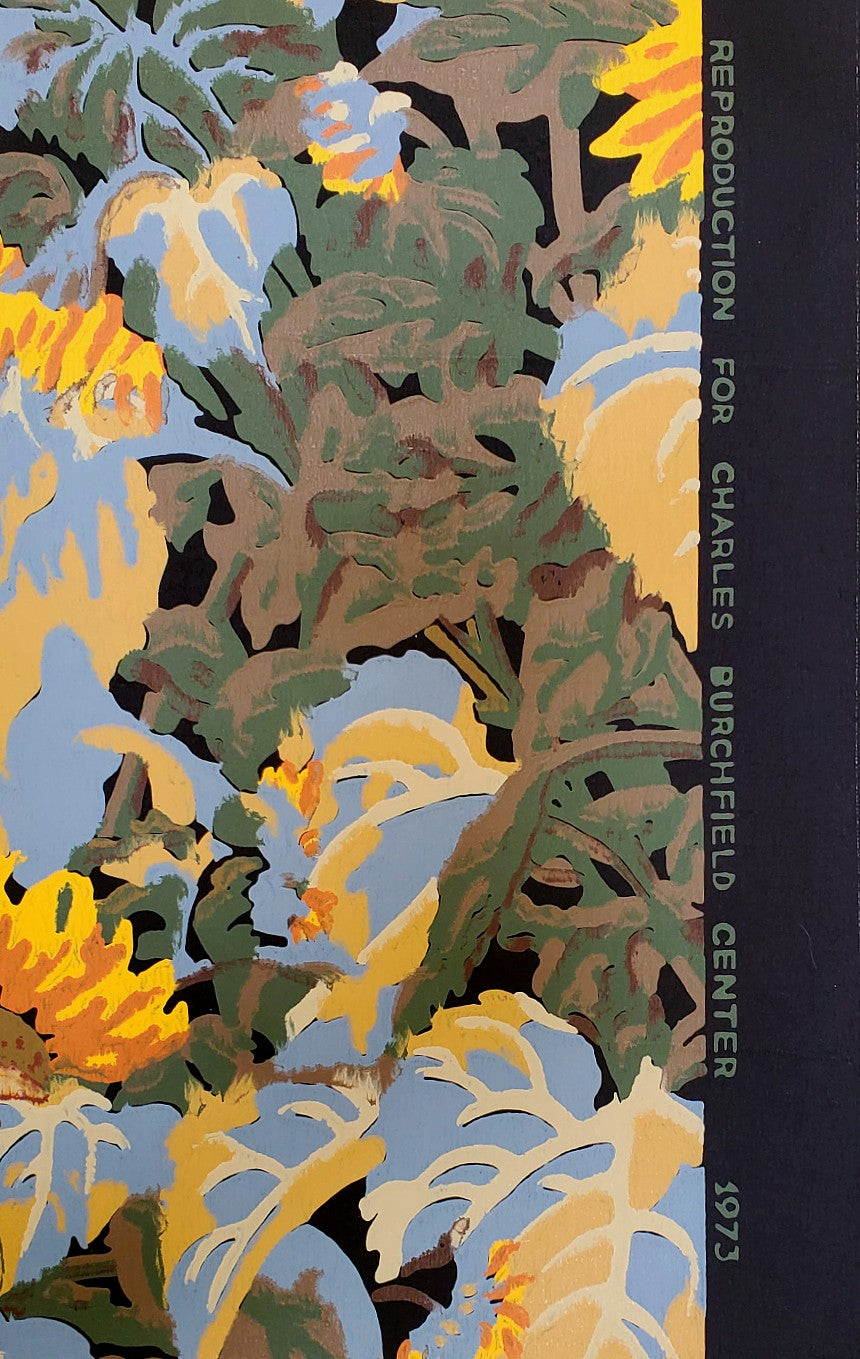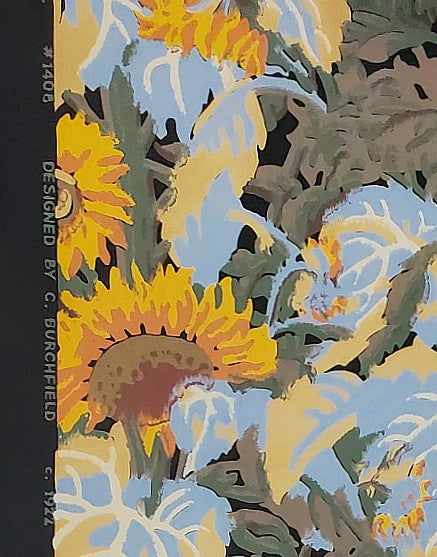 Charles E. Burchfield + M.H.Birge & Sons Co. Sunflower Wallpaper 24" Section
In 1973 to celebrate the opening of the exhibition Wallpapers by Charles E. Burchfield at the Burchfield Center (now the Burchfield Penney Art Center), the M.H. Birge & Sons Co. created a limited run of the wallpaper design "Sunflowers" c. 1922.
M.H. Birge & Sons Co. was the original manufacturer of this paper and great care was taken to reproduce it at the time.
Sunflowers are a frequent Burchfield subject and of the tall, coarse stemmed large, brilliant yellow-rayed flower he said" It really ought to be our National flower".
We are pleased to celebrate the design of this paper's 100th anniversary by offering a limited quantity from the 1973 re-printing in the following sizes:
- A 24" length of this untrimmed wallpaper measuring 21 3/4"wide x 24" in length. The image size measures 18 1/4". The selvedge reads:" Designed by C. Burchfield, c. 1922 Reproduction for Charles Burchfield Center 1973"- $ 75.00

- Select rolls and custom lengths are also available. For pricing please contact the Museum Store at: Lonzijp@buffalostate.edu or 716.878.3595
Wonderful for framing (looks especially great when retaining the selvedge) or for small areas or projects- cover a cabinet, cut up for smaller framed groupings, lining bookcases or tray inserts.
Charles E. Burchfield + M.H.Birge & Sons Co. Sunflower Wallpaper 24" Section