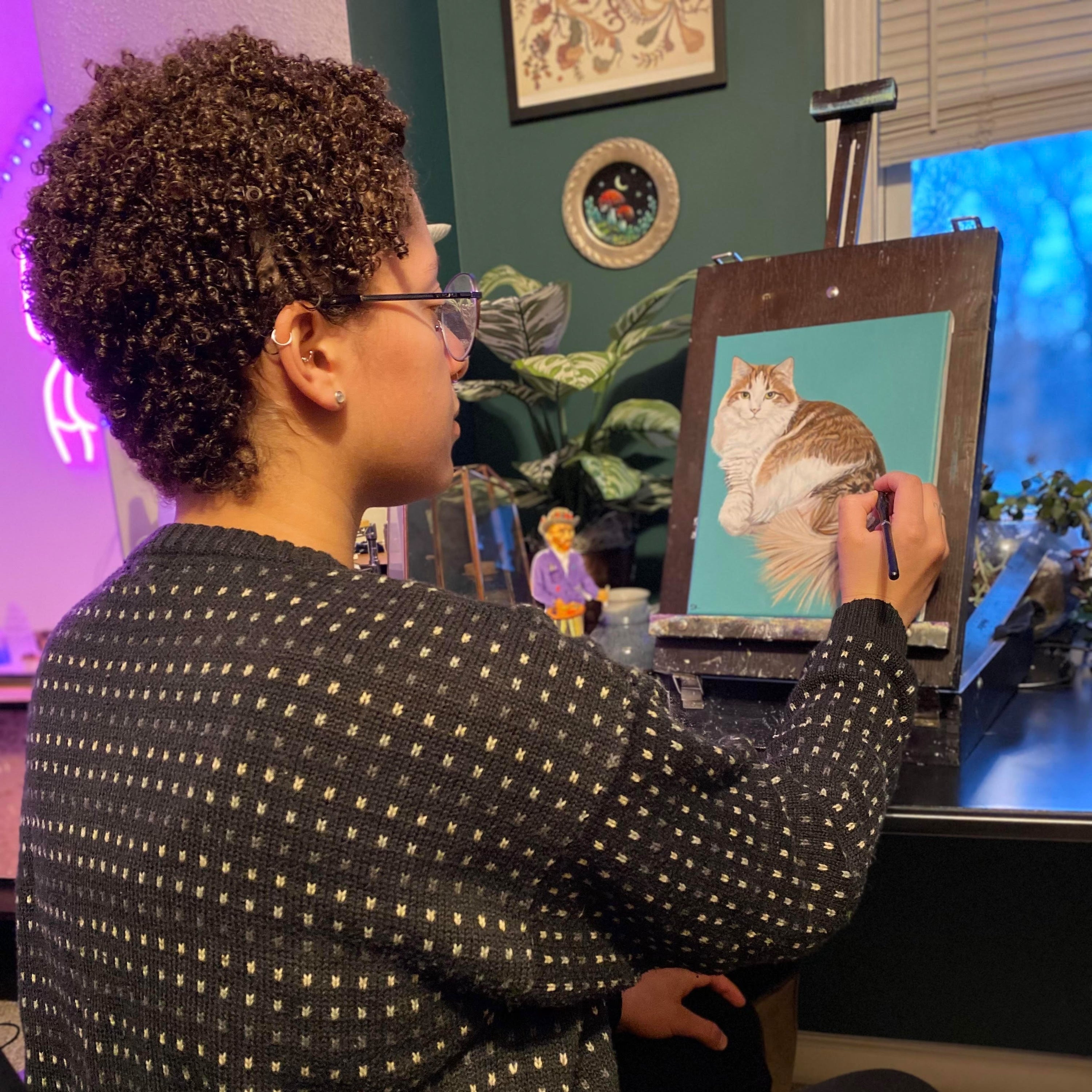 Pet Portraiture: A Hands-on Workshop Series
Artist/Instructor: Shanel Kerekes
Thursday evenings, 6:00-8:00 PM
Fall Series: October 5, 12, 19, 27

Fee: $120 members / $160 not-yet-members
Supplies included.
*Bring a printed-out photo you will be using on an 8 ½ x 11" copy paper
**The Pet Portraiture workshop is recommended for adults and HS students
Paint a portrait of your favorite fluffy pet in this acrylic painting workshop. The artist instructor, Shanel Kerekes, will guide participants through the process step by step, providing tips, painting terminology, and techniques to complete a portrait of your furry friend! 
Workshop 1: Creating an Underpainting
Workshop 2: 1st Layer of Color - Color Blocking
Workshop 3: 2nd Layer of Color - Blending 
Workshop 4: Final Layer of Color - Details 
This adorable acrylic painting workshop series will be offered twice, once in the winter months and again in the spring.
Pet Portraiture: A Hands-on Workshop Series